Shortly after we got our laser we were invited to spend a day on the beach to celebrate the birthdays of two of Jason's dear friends. We had a bit of a lightbulb idea and wondered "Can we engrave a full bottle of liquor?" and off we went. We decided on a quote that suited the personality of each of his friends and a little birthday cake graphic. We recently found out that Megan still hasn't cracked her personalized bottle to this day. Needless to say, we are thrilled that she loved it.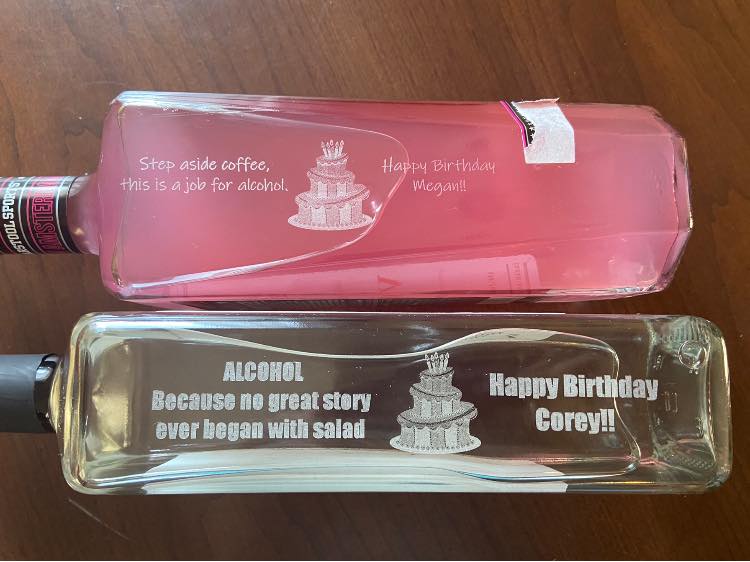 In December we were approached by a friend of Jason's who asked us to engrave a jewelry box for his girlfriend for their anniversary. We managed to smuggle it out of the house and took it to the shop. On it, he asked that we engrave the lyrics to one of her favourite songs. So, after discussing it between us we decided to keep it simple and go with a simple text font and a decorative scroll and we're so glad we did. It turned out absolutely beautiful and she was thrilled.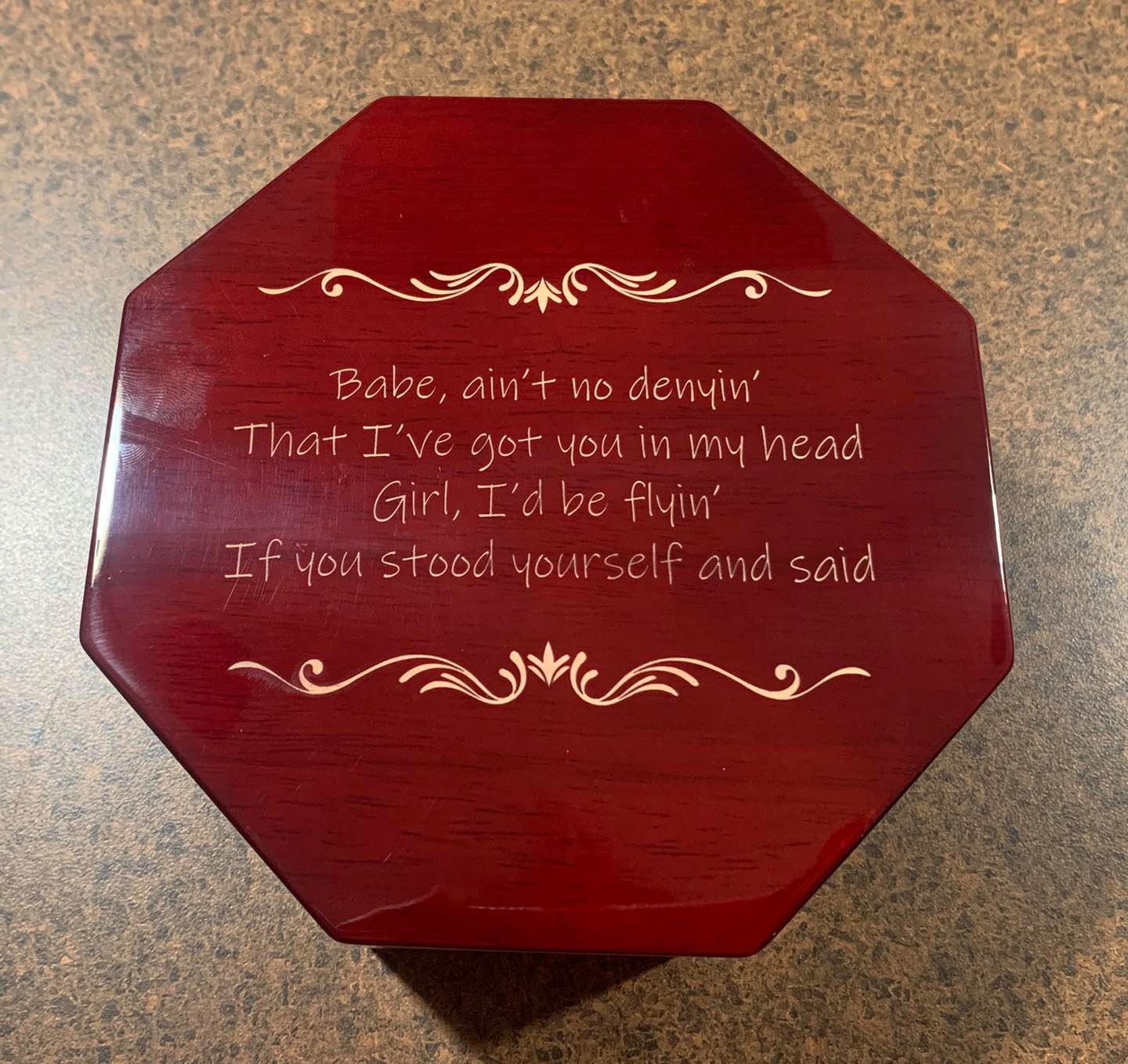 9 Coady Drive
Braeside ON K0A1G0
Interested or Have Any Questions?
Send Us A Message