Glassware
We provide engraved glassware that is perfect for all occasions. Everything from Christmas and birthday gifts, weddings and corporate events. You will have beautiful glassware to commemorate every occasion. Glassware cost starts at $20 per glass.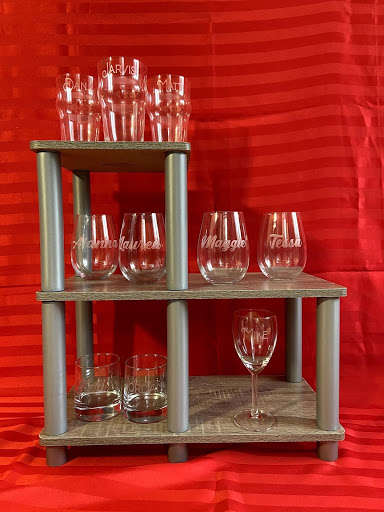 Stainless Steel Water Bottles
The beauty of stainless steel drinkware is they are easy to clean, durable, and eco-friendly. We have two sizes of water bottles in many colours to choose from. If it's just one water bottle for your desk at work or multiple water bottles for a sports team or an event, we have something that will stand out!
0.5L bottle: $20
1L bottle: $25
For bulk orders, please contact us for pricing.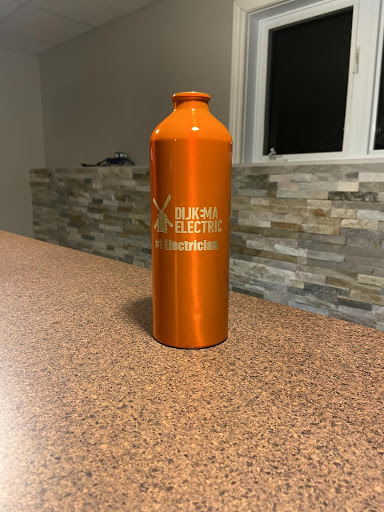 *** 1 L bottle pictured above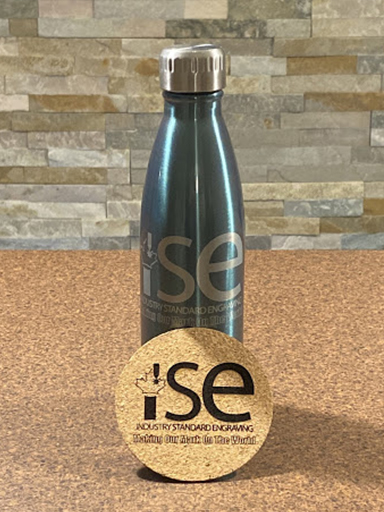 Stainless Steel Tumblers
These tumblers are amazing for places that you don't want to bring glass. Whether it's camping, sitting around a fire, or in a hot tub, these tumblers are fantastic. Similar to the water bottles, these eco-friendly replacements for plastic drinkware will make a statement.
Tumblers: $25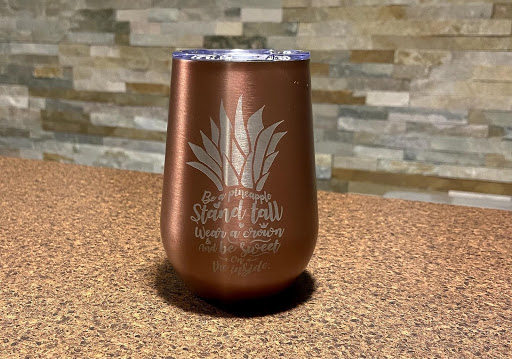 Charcuterie and Cutting Boards
We have a wide range of stock available to fit every budget from $40 and up. We have an amazing woodworker that can supply us with custom sizes and styles to engrave. Here's a few examples of some we've done.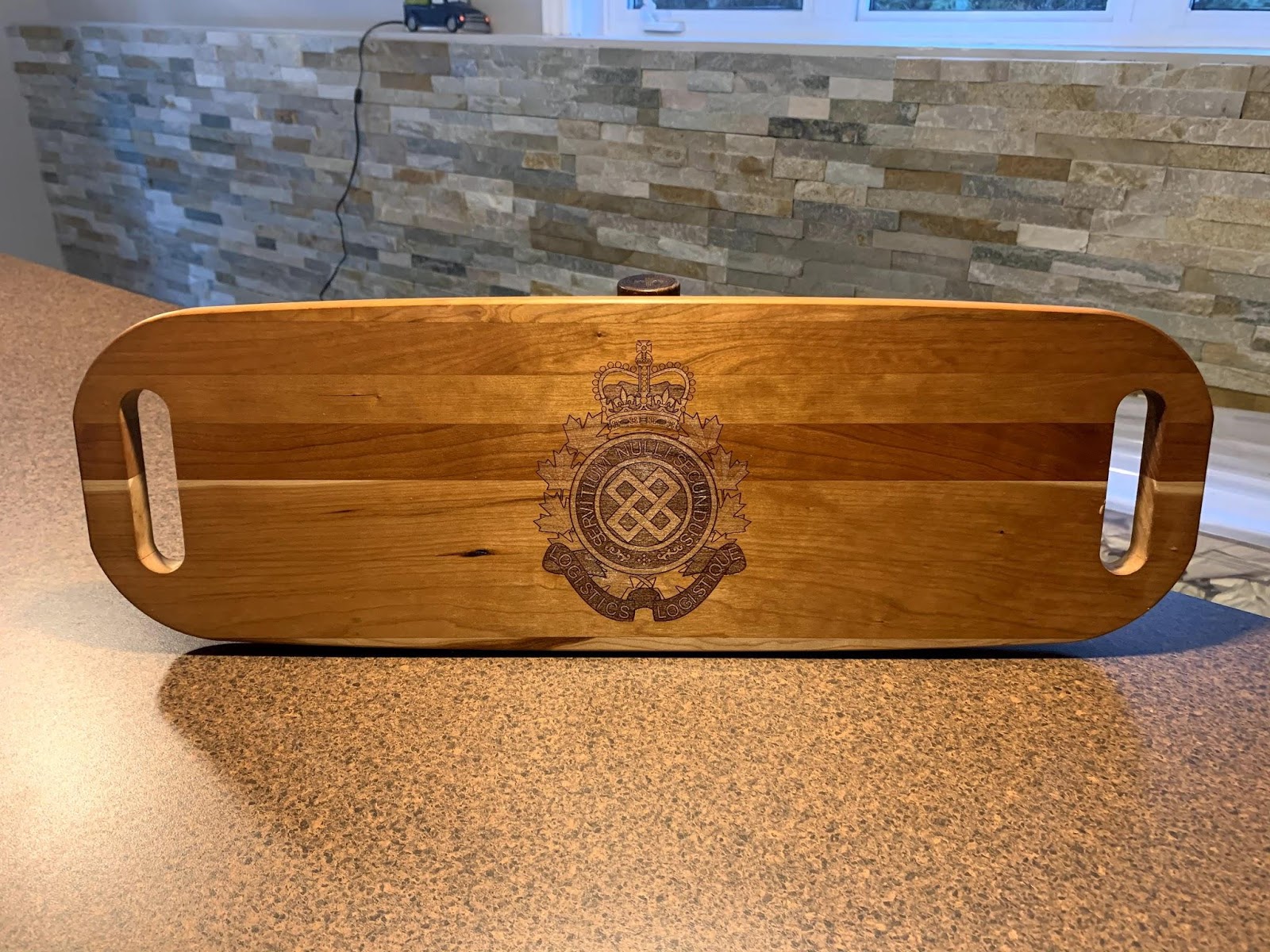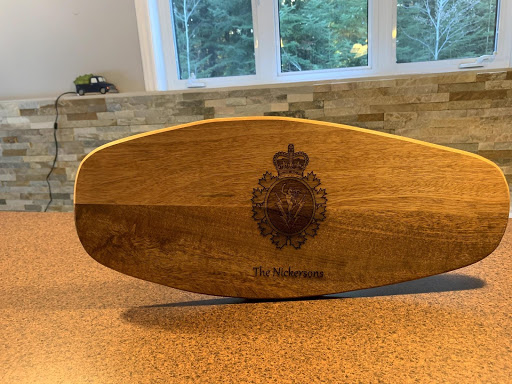 Laser Engraved and cut Patches
Within weeks of opening our business, we were approached by Army 1 Textiles to make laser-cut patches for a group called Wired Differently Canada. This veteran-owned business helps raise money and awareness, as well as peer-support for those military members, veterans, and first responders plagued with these illnesses. It was and continues to be an honour to work with them to provide merchandise that benefits such a worthy cause.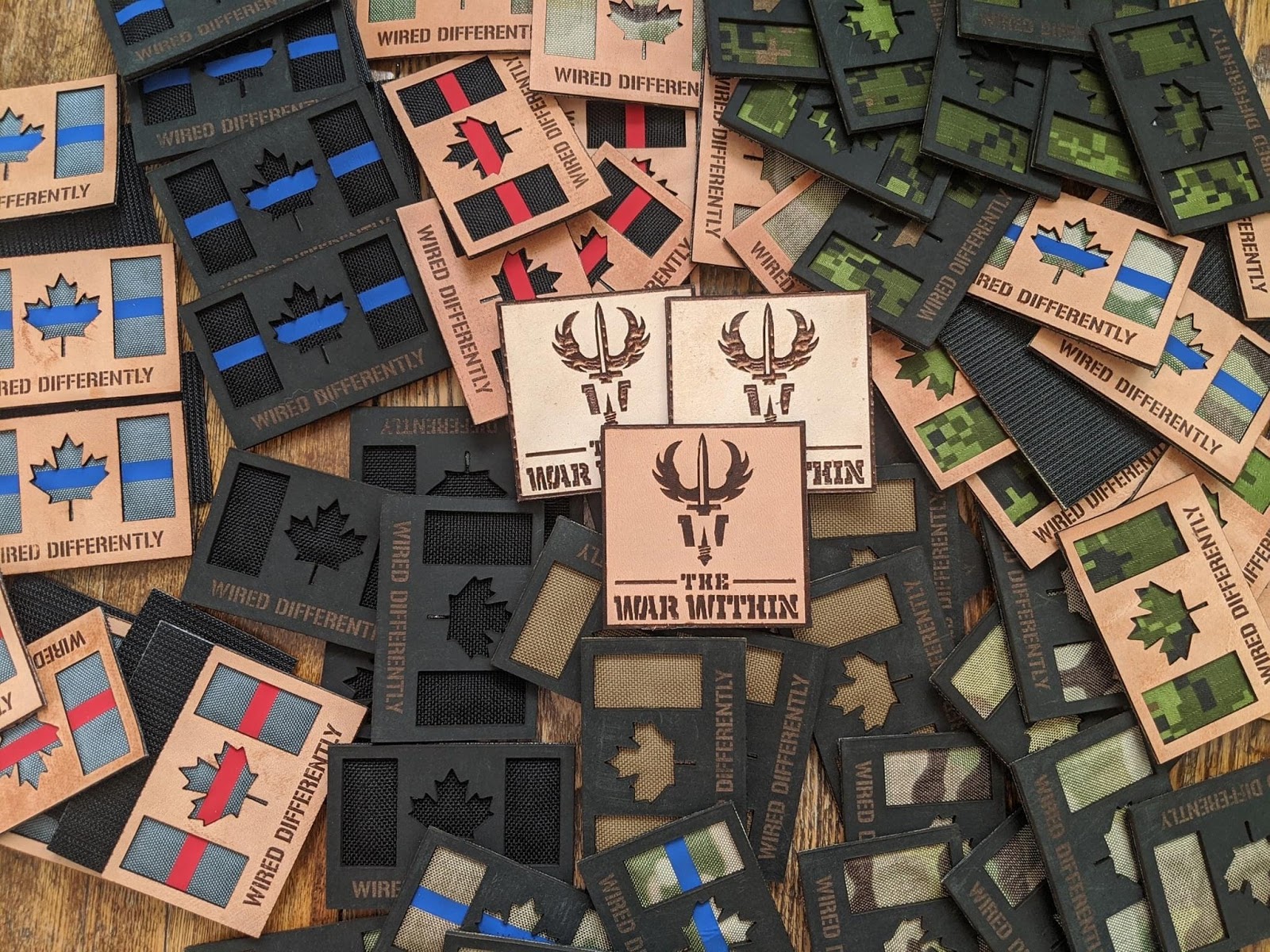 9 Coady Drive
Braeside ON K0A1G0
Interested or Have Any Questions?
Send Us A Message